My CNC Milling Machine pictures. The mill is a converted Maxmill, circa '86. The mill was reground and scraped to restore accuracy to +-.0003.
This X, Y & Z drives use 650in.oz. Stepper motors and is connected to an Ahha Controller. All lead screws in the mill were replaced with zero backash Ball lead screws . I have no idea what size the stepper on the W Axis drive is, I picked it up surplus and it just works.
CRT, Ahha Controller and computer mounted in surplus rack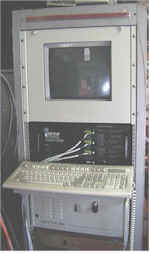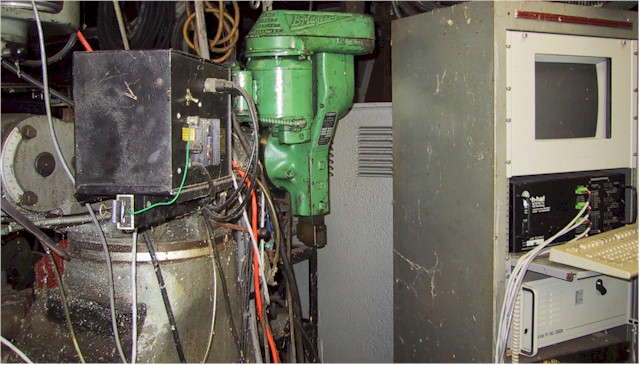 X axis (never quite finished the cover) AutoCAD R14 / MDT files (not quite finished but very close)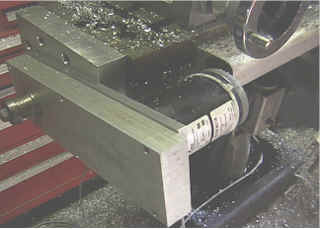 Y axis AutoCAD R14 / MDT files (same set as above)

Z axis (I never finished redesigning the ZAxis models but have them in Inventor format if anyone wants to take a shot at it)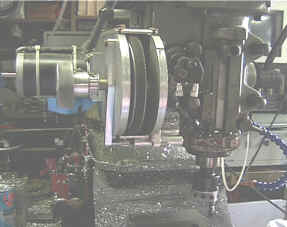 The W axis drive assembly mounted on an import 8" Table. Note the graduated dial is still there.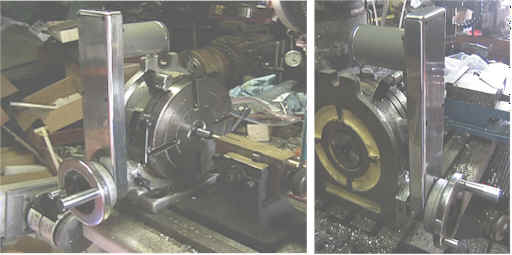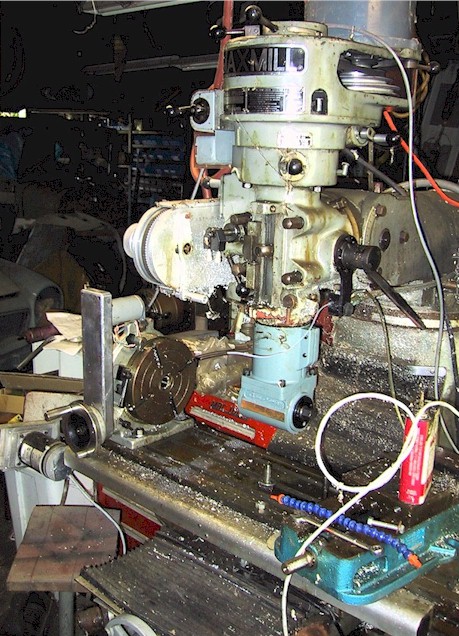 Cutaway Inventor model of W Drive Assembly. All parts of this drive were machined using GCode created from the Inventor models. The parts were exported to AutoCAD as SAT files and the GCode was created using a program which I wrote. There are much better ways but I am on a limited budget.