This is William's personal page.
Age Five (one minute younger than Julian)
Favorite Color: Blue, Favorite food: Cappuccino Yogurt
Loves puzzles and staying up late.  Thinks spider man should be on the web.  Likes to whistle.

Likes to work on things mechanical, needs to develop a better understanding of the correct tools to use.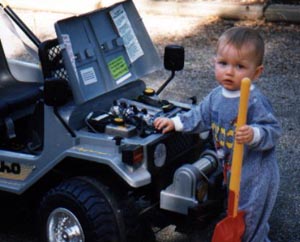 Has trouble getting started in the morning, takes after dad.